[ what we provide ]
Battery Replacement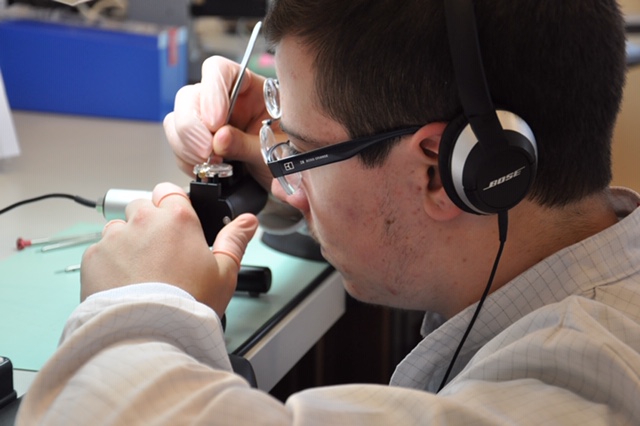 We use only the highest quality Renata Silver Oxide batteries for replacements as recommended by the higher end watch houses in Switzerland. They have been tested to a high standard and proven less likely to leak. All our battery replacements come with a 12 month guarantee.
We've been replacing watch batteries week in week out for over 20 years, meaning there is rarely a style or brand of watch we haven't experienced before. In addition to standard silver oxide batteries, we also have the capability to replace many of the lithium cells and capacitors found in solar and kinetically charged timepieces.
If you have a query relating to a battery replacement please ask one of our staff at DeKairos. Alternatively, contact us via our online enquiries form where our customer care team will be happy to help.